EN
Ce contenu n'est pas disponible dans votre langue. Voici la version en english (United States).
The collection of the Musée de la musique in Ouagadougou and of the Musée Panafricain de la musique in Brazzaville
 - Muziekinstrumentenmuseum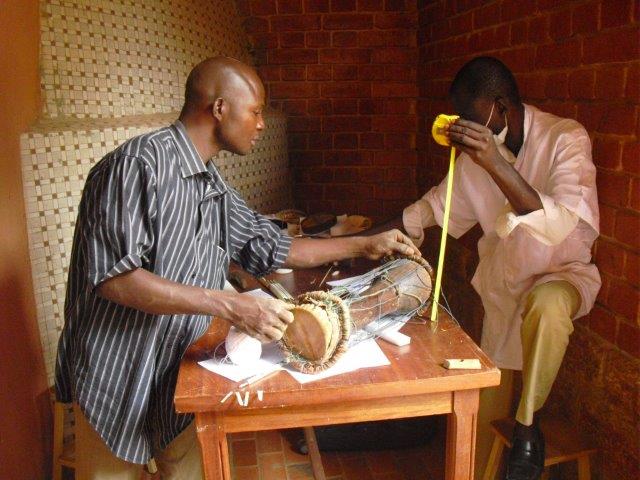 Recently the collections of two African musical instruments museums have been integrated in the MIMO website: the collection of the Musée de la musique in Ouagadougou, Burkina Faso, and of the Musée Panafricain de la musique in Brazzaville, Republic of Congo. The publication of their inventories was the outcome of a close collaboration between both the African museums and one of the MIMO consortium member (MIM-BE), focusing on a continuous exchange of information and know how in the fields of (ethno)musicology, conservation and restoration, musical heritage, linguistics and digital collection management. As a result 129 new African keywords are added to the MIMO thesaurus, most of them not appearing in reference works such as The new Grove Dictionary of Musical Instruments (London, 1984/R2014; www.oxfordmusiconline.com/public/). The actors' list is augmented with nearly one hundred new names of African makers, collectors, musicians, donors and sellers. In addition, worldwide publication of the objects of the concerned collections with photos and detailed metadata will help to better protect against theft and loss. Should the collections physically disappear, source material will remain available thanks to MIMO which then serves as a digital archive.
The Musée de la musique in Ouagadougou, inaugurated in 1999 as an offspring of the Ouagadougou Musée national, is a dynamic museum focusing on dissemination of Burkinabe patrimony through exhibitions and workshops for children. Efforts have been made to considerably improve the conditions of conservation. The museum houses 232 musical instruments, which have been gathered from the early 1960s onwards, in order to offer a survey of musical culture in Burkina Faso. Up till now 26 out of the sixty ethnic groups of Burkina Faso are represented. Instruments are gathered during collecting forays into the countryside. Data on builders, musicians, terminology, localization, population and function are carefully assembled. A central register lists the objects with their metadata.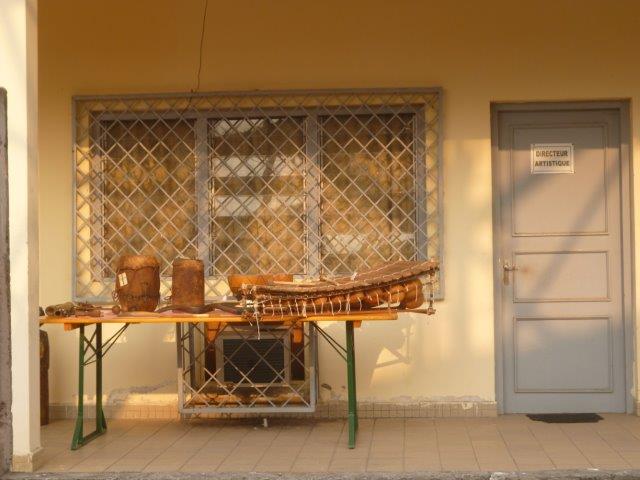 The Musée Panafricain de la musique in Brazzaville has a collection of 188 instruments from all over Africa. In 1976 the initiative was taken by several African ministers of culture to organize a biennial African music festival (FESPAM), hosted by the Republic of Congo. One of the objectives of the Festival was to create a museum in charge of the conservation and promotion of African musical instruments. It was said that 'the constitutive elements of African musical patrimony were threatened with disappearance and deterioration' and that 'action was needed' (Kouloufoua 2012 : 23). Shortly after its foundation in 2000, national missions took place, aimed at collecting items from the 73 different ethnic groups. During the biennial festival, delegates of participating African countries donate instruments that are representative of their culture. A card-index system contains information on makers, users (musicians), sellers, terminology, function, dates and places. However, due to a difficult organizational situation and unfavorable conservation circumstances, this unique and valuable heritage is under threat.